---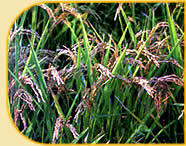 During the spring, the tongue of flat land stretching from the Biellese towards Vercelli becomes a sort of sea divided into squares and, in the summer, a sweep of yellow waving in the wind. The cultivation of rice has deeply modified the landscape and had a great impact on the gastronomic culture of the entire area. Maize or Indian corn (the planting of which first spread during the eighteenth century) is another cereal which, in the form of polenta (a corn-meal mush), represents a major element in the diet of both mountain and valley dwellers to the extent that its happy marriage with dairy products is its most characteristic feature. In the past, the people descended from the hills and mountains to the plain in order to exchange chestnuts and cheeses for rice and maize and, as a consequence, the products of the plain have become essential ingredients of typical mountain dishes, such as "pulenta cunscia".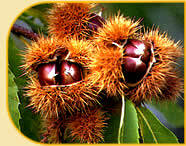 Furthermore, ambulant merchants from the Ligurian coast crossed the plain in order to penetrate the mountains with their preserved fish, now widely used in the local cuisine: anchovies were and still are an essential ingredient for the "bagna cauda", the typical Piedmontese hot savory eaten with polenta, whose Biellese version is characterized by the use of walnut oil (now once again produced for demonstration in the Museum Workshop of Mortigliengo) and salted cod, cooked with onions, milk or tomatoes. For the people living in the hills, chestnuts represent a century-old and fundamental resource that became an essential part of the local culinary tradition and economy: boiled chestnuts were eaten with milk or wine, combined with rice, ground into flour, and cooked as a kind of soft and nutritional polentina; dried and cleaned, they were bartered for other types of food and, although they were not an expression of well-being, they were a source of economic independence. They are still used today in the preparation of risottos, soups and sweets.
---
The low yielding agriculture and widespread pastures of the Biellese have had a profound effect on its traditional cuisine, which, although based on just a few ingredients, has used them in such different ways in various parts of the province creating highly differentiated local dishes.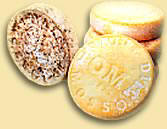 Cheeses
Every valley produces its own particular cheeses, the queen of which is toma: in the western area of the Cervo and Oropa valleys, the prevalent type is a semi-fat cheese, whereas that in the eastern Mosso and Valsessera valleys is made of full cream milk and is called Maccagno. The fresh cheeses (or "tumìn") become "sancarlìn" with the addition of pieces of garlic and hot peppers; flavored with oil, vinegar and spices, they take the name of "frachèt", and if they are left to steep whole in oil with an abundance of paprika, they become the hot "tum"n eletric". Fresh and aged cheeses are both ingredients of special fondues, such as the unique "fundua 'd zeile", in which fresh toma is made to melt in egg and garden sorrel.

First courses
Together with dairy products, the real protagonists of this originally genuinely rustic cuisine are its soups, broths and polenta, a type of corn-meal mush. One of the traditional dishes of the Oropa valley (but whose fame has now spread beyond the borders of Biellese) is "pulenta cunscia", a soft and creamy corn mush cooked for a long time in a special copper pot called "paiolo", in which a large quantity of local cheese is melted and mixed with tasty dairy butter; the same condiments are used to flavour "ris an cagnùn", a dish of boiled rice mixed with toma and lightly fried butter. Both of these simple and ancient preparations bring together the resources of the Alps and the plain. Rice is also a fundamental ingredient of "mactabe", a thick soup that made up the evening meal for many generations of the people in the Biellese, "ris e riundele" (rice and malva), and "minestra marià" (rice with beets or wild spinach), to name just some of the primi piatti (first coursesb) which, depending on the season and the valley, contribute towards the gastronomic repertoire of the province. The bread-based soups also have a wide variety of flavors, and include the excellent "supa mitunà" which, in the spring, is enriched with the unpredictable taste of wild herbs - sometimes sweet, sometimes bitter, sometimes very marked - and, in the winter, is completely transformed by the use of leeks and savoy cabbage.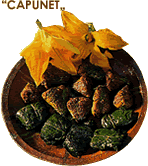 Main dishes
Meat, which was once only rarely and triumphantly presented (stuffed hen, rabbit in "scivé" and stuffed "sacoccia" were reserved for special occasions) now enters as a timid ingredient, together with eggs, vegetables and garden herbs, in roulades of "capunét" - wrapped in beet or cabbage leaves - squash flowers and onions. There are many different types of salami (one of the most common being "salam 'd l'ula": i.e. preserved in fat), which are also used in the preparation of such traditional dishes as "frità rugnusa" (an omelet with salami) or "verzata" (a rich soup of savoy cabbage and salami that is almost a meal in itself). The trout of the mountain streams and the whitefish of the Lake Viverone are justly renowned for their delicacy.

The specialties
Although every village has its own particular sweet, one that is typical of the Biellese as a whole is "l'arsumà", a soft mousse of egg and sugar diluted with milk or wine, which should be eaten with torcetti and biscuits fresh from the oven, or with the thin cornflour wafers called "miasce". The mineral waters of the Biellese are famous for their exceptional lightness (the water Lauretana, low in mineral content, today is the heir of an ancient hydrotherapeutic tradition), but there is also no lack of wine, including some well-known D.O.C. (guaranteed origin); Biella is also the home of Menabrea, one of the best lagers in the world. Finally, particular mention should be made of Ratafià di Andorno, a drink made of wild cherries steeped in alcohol according to a 500-year-old recipe.
---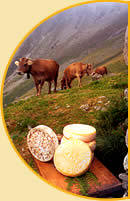 Cheeses
The Biellese is rich in cheeses, one of the best known of which is toma, a hard cheese made of cows' milk that has along Alpine tradition. It is produced using full-cream (Maccagno) or partially skimmed milk. The cheeses of the Biellese valleys are also protected by a D.O.C. mark (controlled origin) of the Piedmont Region. Beddu, a cheese made of skimmed milk that is as wide as toma but only two fingers high, is typical of the area around Pralungo: it is eaten fresh or after aging on a straw bed. Regional fresh cheeses are characterized by their quality and variety (Sordevolo, ricotta, tumin), characteristics also present in the goat cheeses, be they fresh, aged or variously seasoned.

The most widespread are "salam 'd l'ula", preserved in fat, which are prepared using pork, salt, pepper and, sometimes, red wine. Equally characteristic are "salam 'd vaca" (beef), "salam d'asu" (donkey), and those made from goat's meat. More localized examples are "salam 'd patata" (which includes boiled potatoes and little bit of blood) and "paletta di Coggiola", a shoulder of ham flavored with salt and pepper packed into bladder skins and left to dry in the air. Cheeses and salamis can be found in specialist shops, and during weekly markets and seasonal village festivals.

Sweets
Torcetti, "paste 'd melia" (made of corn flour) and "turcetùn" (large torcetti made using a less rich pastry) are still produced according to traditional recipes by some confectioners (particularly in Andorno, Pollone and Biella). The confectioners of Biella and Cossato make canestrelli (fragrant wafers made of chocolate and hazelnuts). At Crevacuore, it is possible to find home-made "canestrej", which are chocolate wafers cooked between the plates of a red-hot grill and prepared according to a recipe that dates back to the XVII century.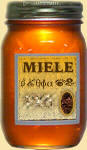 Honey and fruit mustards
The large variety of blossoms in the area make it possible to choose from among a wide range of honeys, the most common of which are acacia, chestnut, linden, rhododendron, dandelion and mountain flower. In the Biellese, in addition to being used as a sweetener, there is an old tradition of serving honey with polenta. During village festivals it is still possible to find apple and grape mustards, which are prepared by condending the fruit juices by simmering the fruit (sometimes for more than 12 hours) creating a thick, dark syrup to accompany boiled meats, fresh cheese, polenta and paletta.
---
Lessona
A rare and precious wine, this is produced in the hilly area from which it takes its name, a few kilometres from Biella. A garnet red colour with hints of orange as it ages; intense bouquet, fine and delicate, reminescent of violet; dry, pleasantly tannic flavour, agreeable, with great character and a persistent after taste. An ideal companion for: game and red meat in general. Grape: Nebbiolo (Spanna), Vespolina and Bonarda may also be present up to 25%. Minimum alcohol content: 12%. Aging: obligatory 2 years, one of which in wooden barrels.
Bramaterra
Born from the fortunate combination of the Nebbiolo vine and the particular nature of the terrain of this region, which provides its natural habitat, it is a formidable wine, full of flavour, velvety, with a characteristic garnet red colour and a pleasantly bitterish undertone. Its production area lies between Masserano, Brusnengo, Curino, Villa del Bosco and Sostegno. An ideal companion for: game and red meats in general. Grape: Nebbiolo (Spanna) 50/70%, Croatina 20/30%, Bonarda and Vespolina, alone or together, up to 20%. Minimum alcohol content: 12%. Aging: obligatory 2 years, of which at least 18 months in wooden barrels.
Costa della Sesia
Very recently approved according to D.O.C. regulations, the wines of this appellation are divided into: "Red", "Rosé", "White", "Nebbiolo", or "Spanna", "Bonarda" or "Uva rara", "Croatina" and "Vespolina". Production area: Lessona, Masserano, Brusnengo, Curino, Villa del Bosco, Sostegno, Cossato, Mottalciata, Candelo, Quaregna, Cerreto Castello, Valdengo and Vigliano Biellese.
Canavese
Most recent addition to Piedmont's D.O.C. wines. The appellation "Canavese" is divided into "Red", "Rosé", "White", "Nebbiolo" and "Barbera". Production area: Cavagliá, Dorzano, Roppolo, Salussola, Viverone, Zimone.
Erbaluce
One of the Region's few white wines. Production area: the province of Turin, with Caluso as its epicentre, extending up to the Canavese and Biella districts. In the province of Biella it can be found in Viverone, Roppolo and Zimone, where the terrain is of glacial origin and ideally exposed. Erbaluce come in different types:
Erbaluce di Caluso: Intense straw-yellow with hints of gold; subtle, delicate bouquet, reminiscent of flowers of the field; dry, agreeably acidic persistent taste. An ideal companion for: appetizer and fish. Grape: Erbaluce 100%. Minimum alcohol content: 11%. Aging: not contemplated.

Caluso Passito: A brilliant yellowy-gold color with a hint of shadow; characteristic ethereal, delicate bouquet; its flavor is sweet, harmonious, full-bodied and velvety, the result of a long process which demands that the grapes are hand-borne to the press to avoid damage by lying them on straw lined gratings. Before pressing, the grapes are left to "appassire" (a kind of drying process) for a few months (hence the name "passito"). Grape: Erbaluce, sometimes with local Bonarda (5%). The grapes must be naturally dried to give a sugar content no lower than 30%. Minimum alcohol content: 13,5%. Aging: obligatory for 5 years, blending with wines from other vintages is allowed in this time.

Erbaluce Spumante Brut (sparkling): Most recent addition to the Erbaluce family, this wine is slightly sparkling with a pale straw colour; light evanescent froth and fine, persistent perlage; characteristic delicate bouquet and dry, fresh, fruity flavor. Grape: Erbaluce 100%. Minimum alcohol content: 11.5%. Aging: none.
---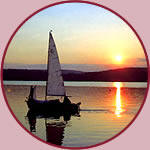 This itinerary (more information about it at the tourist office) takes you through the lands and wines of the Biella district. It departs from Lake Viverone, a popular resort surrounded by the slopes producing the Doc (controlled origin designation) wines of Canavese and Erbaluce. The lake's natural environment is perfect for pleasant rambles on foot, bicycle or horseback, in addition to water sports. Nearby is the Castle of Roppolo, headquarters of the Enoteca Regionale della Serra (Serra regional wine center – see below) where all the region's wines can be tasted and purchased. From there Biella is within easy reach by road, where you can visit the the town's medieval centre, Piazzo, try Canestrelli, the town's delicious traditional sweet, or Ratafià, a characteristic liqueur produced in nearby Andorno. before proceeding to Europe's third largest Sanctuar, Oropa, a monumental place of pilgrimage.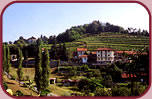 Oropa is also an obligatory culinary pause to enjoy the renowned hot chocolate, or a plate of polenta concia (maize porridge with fondue cheese) in one of the numerous nearby restaurants. Returning to Biella, we visit Candelo next. This town is mainly known for its beautifully preserved late medieval fortification, the Ricetto. Spread over 13,000 square metres, this Ricetto (the italian name means "refuge") is listed as one of the best conserved in Europe. Candelo itself is surrounded by one of the district's nature reserves, the "Riserva Naturale della Baraggia", a wild and evocative apparently flat plain linking Biella with the Po valley that has a suggestive "savannah-like" appearance.

From Candelo, the itinerary proceeds toward the east of the district along the recent highway between Biella and Cossato. Next we visit the district's other Doc wine producing areas, "Lessona", "Bramaterra" and "Coste del Sesia". This is the green heart of the district stretching from Masserano, where a visit to the medieval centre is a must, to Sostegno, an enchanting little village immersed in the green hills. A well known haunt for mushrooms hunters, the area is also an ideal place in all seasons for hikes through its beautiful vineyards, on footpaths leading to the Valsessera, a mountainous area between Biella and the Sesia valley. This wonderfully uncontaminated environment is still home to chamois, deer and marmot. The area has a good number of restaurants offering the district's traditional dishes, accompanied by the wines these splendid hills produce each year.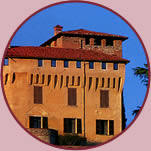 The Serra regional wine center
200 types of wine, 20,000 choice bottles with a beautiful brick-vaulted stone-walled cellar: these are the suggestive first impressions given to visitors by Enoteca Regionale della Serra (the Serra Regional Wine Centre), in the Castello di Roppolo in Piazza Castello 2, tel. 0161 98501 (open Monday-Thursday 15:30-19:90, Friday through Sunday 9:30-12:30 and 15:30-19:30). In this ancient medieval manor in Roppolo one can find all the wines of Piedmont, as well as those of Valle d' Aosta, all of which having been admitted to the Enoteca only after passing a scrupulously severe selection. In this fifteenth century cellar, with its typically arched shelving reminiscent of ancient infernotti, there is also an area dedicated to regional folklore, exhibiting a small collection of traditional wine-making apparatus. The Castle also plays host to the Festa dell'Uva (grape-harvest festival) in September, and many other gastronomic and folklore events, conventions and seminars, all with the same common denominator: wine.